富含纤维
Our high-Lif On的食品富含纤维,有助于您减轻体重
稷谷
Millet/Ragi 稷谷/龙爪稷可为您提供充足的营养,促进您的健康。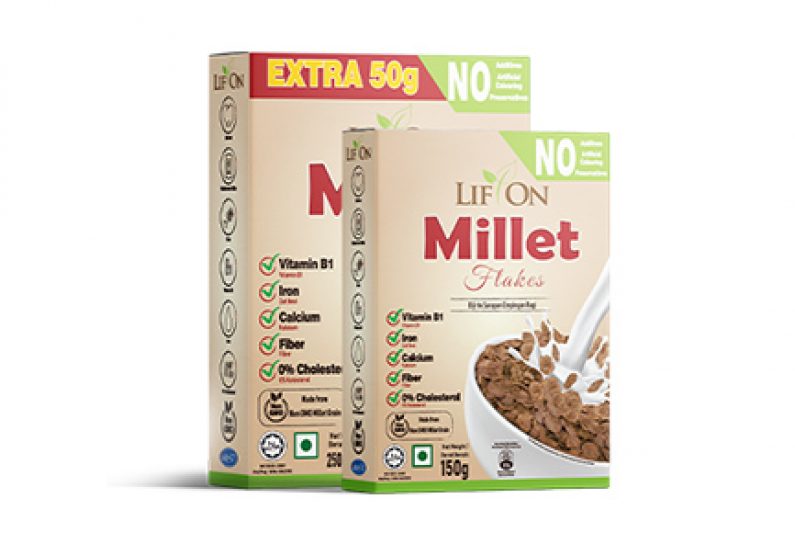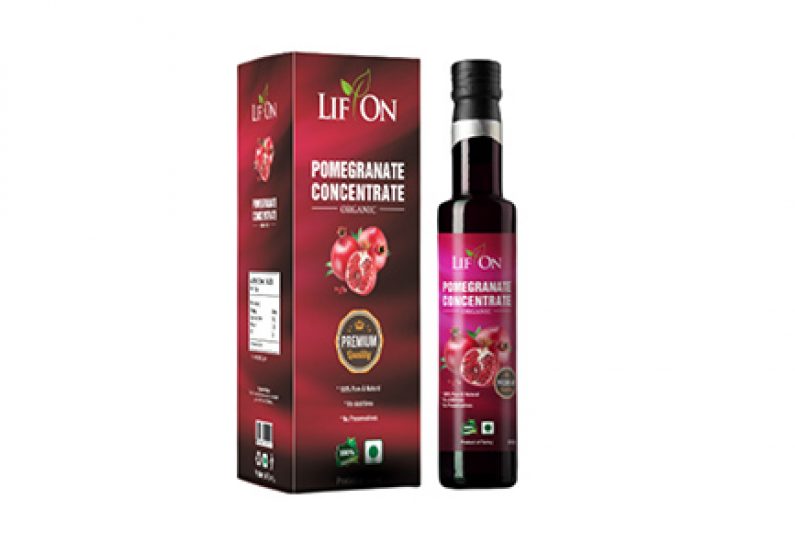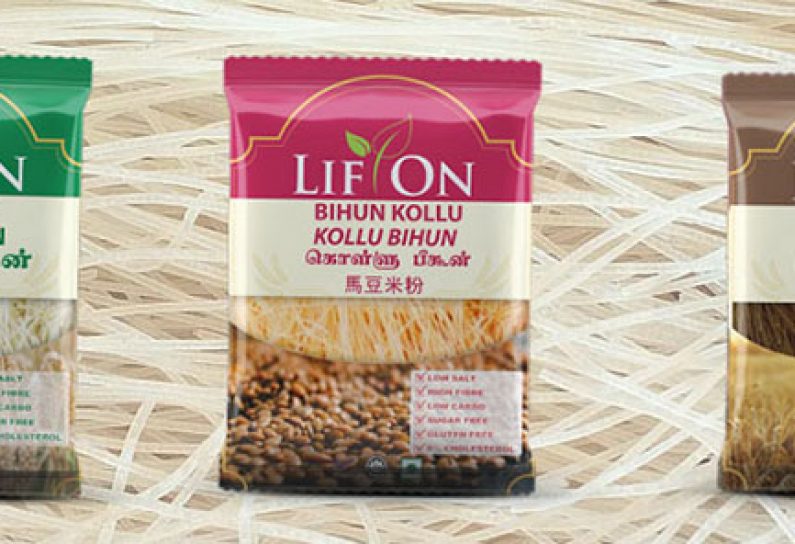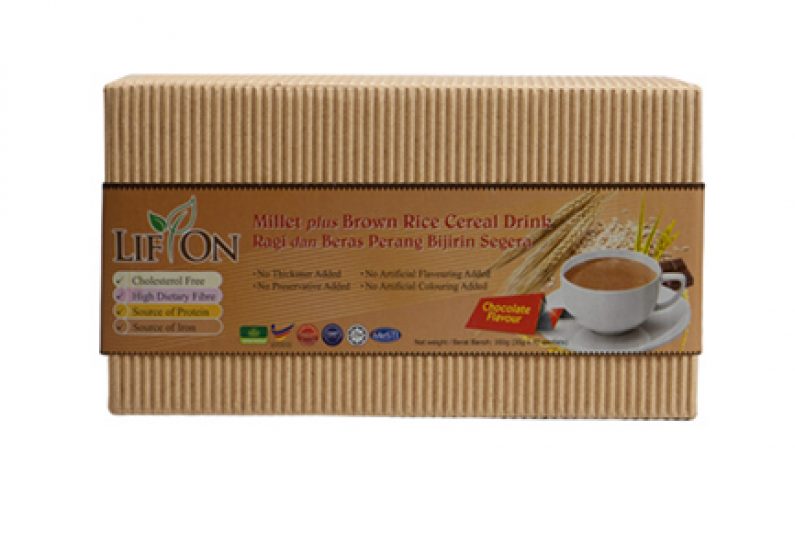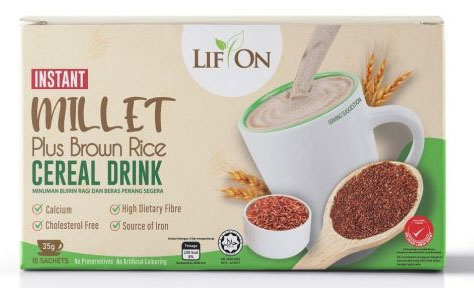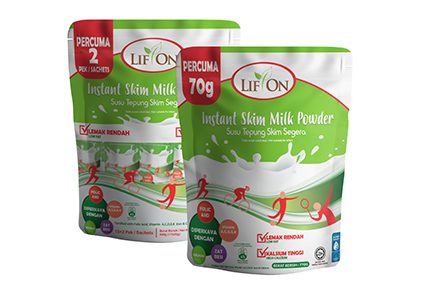 What our happy consumers say about our products?
Ng Chun Kit
我喜欢原始口味的Lif On小米谷物饮料,因为香气就像糙米。我觉得谷类饮料就像是代餐食品,我喜欢它,因为它所含的糖,高钙和膳食纤维少。我通过免费赠送样品发现了这种饮料,并将继续购买并将其推荐给我的家人和朋友未来。
Ng Che Boon
I liked the original flavored millet drink as the aroma was just like brown rice.I felt that the cereal drink was just like a meal replacement.I loved it as it contained less sugar, high calcium and dietary fibre.I found this drink through a free sample giveaway and will continue buying and recommending it to my family and friends in the future.
-Eat healthy,stay healthy-
Sathis
I started trying this cereal drink since a month ago. I loved the chocolate flavour compared to original flavour. The taste is good and my best encounter with this cereal drink was it helped me to lose weight. The presence of millet in this drink pushed me to continue buying this cereal drink.I would definitely advocate this drink to people who are interested in losing weight or are dieting.
-Healthy food ,healthy life-
Diana Anne Jalleh
我是Lif On谷物饮料的购买者,我总是喜欢小米,所以购买原始的调味饮料。我选择这产品是因它含有小米,而且不太甜。我开始通过免费饮料和样品购买这谷物饮料.是的,我会继续购买它们,因我的朋友们喜欢,并且我将开始在网上出售它。
-Wealth comes after health-
Thanusha
Lif On cereal drink is my recommendation for breakfast, this drink has been my prefered breakfast for 2 months. The chocolate flavour was my favourite. The amazing experience I had with this cereal drink was I noticed a weight loss of 2kg in a month.Hence,people who want a healthy breakfast and consume food with less sugar should try this.
-Live On with Lif On-
Liew Sook Yeng
Lif On Creal Drink was my first millet drink I tried during the MCO period.I liked the original flavour compared to the chocolate as it has a very good taste.I will definitely recommend it to family and friends.
Siva
I have been drinking cereal drink for the past 2-3 months and prefer the chocolate flavor to the original as it is sweeter.I started buying Lif On due to its reasonable price and convenience of drinking on the go.I have also substituted my breakfast and dinner with this cereal drink because of its filling and energetic effects which keeps me going the whole day .I am able to lose 3-4kg of weight per month easily when I substitute my meals with cereal drink . Hence, anyone who is always on the move or wish to lose weight should try this out!
Kumar
I bought Lif On Millet drink for my dad as he always skip breakfast. Lif on millet drink is so convenient and easy to consume at anytime, anywhere. A healthy ready to drink product that is truly an amazing to add in diet.
Ananda
I could see huge differences when I start drinking pomegranate juice. My wound from accident started to heal and it was so wonderful to see such a quick effect after consuming for 3 months.
Mei
To have a balanced vegetarian meal was always a challenge for me. Now I'm so grateful that I found Lif On range of products that adds more choices to include in my recipes.
Ragavanan
I'm Ragavanan would like to share my experience on our product. I'm consuming our Lif on Millet cereal for pass 1 month replacement for night dinner. And I saw tremendous difference in my weight loss. From 125kg became 98kg. I've lost 27kg in 1 month. Thanks to Lif On cereal. One of best products by Raviraj Sdn Bhd.
Dr. Anusha
I have to admit that when I first got my LIF ON ragi drink box ( original and chocolate), I was not particularly intrigued because I assumed it was going to be tasteless/ unpalatable. The only driving factor to consume it was to have something healthy to start my day with….. however it all changed when I started to actually drink it.
The taste was beyond my expectations….it proved that we shouldn't judge something by it's name 😂. Most of all if comforted me and kept me out of my hunger spells that I had during my office hours where I barely have time to think about food or even walk to the nearby "warong " or hospimart to buy a quick breakfast. Just empty the packet in a cup and pour some hot water and I'm good to go. It also prevented me from unhealthy snacking.
The packaging is amazing, perfect as a gift to our loved ones whom are health conscious (no need additional wrapping) 🤗.
LIF ON……keep living on.